SMAP represents all Salt Manufacturers, producers & exporters in Pakistan. This industry has the potential to become one of Pakistan's fastest growing & most valuable export-oriented Industries. SMAP came into existence on 01st April 2021 by commencing interactions with the Ministry of Commerce (MoC) and (TDAP) Trade Development Authority of Pakistan, Ministry of Food & Agriculture, and also with the Planning Division of the Government of Pakistan to play a pivotal role in safeguarding the business interests of Salt Industry.
Salt companies and others related sectors have gathered under one roof in order to highlight its potentials and contributions to the country's economic prosperity. SMAP, through its political, economic, & social capital capabilities, has been engaged to play a leadership role for business facilitation.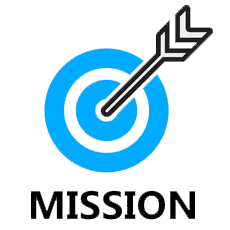 Salt Manufacturers Association of Pakistan (SMAP) have devised policies that safeguard the interests of Salt Industry with an aim to transform this industry in Pakistan from smaller SMEs' into a global bulk supplier of Sodium Chloride by introducing unique techniques and tools needed to turn Pakistan's Salt reserves with high value addition, we intend to implement quality standards set to meet or exceed International Standards under Codex Alimentarius.
Salt Manufacturers Association of Pakistan (SMAP) envisages taking Salt Industry to the status of one of the leading export oriented industry in Pakistan that plays a vital role in adding valuable foreign exchange to the economy of Pakistan in the form of sales of our salt to foreign countries around the world that add to the national exchequer of our country and economy on the whole.
SMAP has detailed aims set in the Memorandum of Association and it continues to be the representative body of the Salt Manufacturers all over Pakistan. It can and will play a pivotal role in promoting the development and attaining efficiency in the best interest of the Salt Factories and other related industries within the parameters of the policy of the Government of Pakistan.
In the long-term targets, SMAP will strive to pursue the attainment of improvement and efficiency through research and development of the Salt's yield or final product after it has been processed under the refining steps to achieve high purity levels of the product, especially for food/edible grade of salt as well as high-quality salt for use in specific industries on large scale.  The salt mining system being in practice today needs to be upgraded with more effective, economical, and safe mining methods, adoption and implementation of new technologies in the salt mining method and develop as well as implement new and advanced harvesting techniques for extracting raw salt in quantities that have the potential to run into millions of tons of salt exported out of Pakistan over the next few years.
Pursuance of a comprehensive policy is the prerequisite for the success of an industrial sub-sector. The policy shall cover production, price and through it, achieve market stability. This can create a sustainable situation by consolidation, giving a steady upturn.
Direction & Guidance:
SMAP will provide guidance to all members of the association to meet global standards and practices for sustainable growth and development in the long run.
Training & Development:
SMAP will ensure to provide modern and contemporary training to all the members for their consistent progress in order to meet Domestic & International Standards.
Affiliation & Networking:
Registration and Affiliation with SMAP will provide every opportunity to build networking and interaction with fellow members & Government officials.
Promotion of Trade fair:
SMAP will work closely with TDAP to obtain assistance for salt exporters. It should also request that the government of Pakistan should announce a rebate and subsidy for trade festivals for the participation of every member.
Research & Development:
SMAP will provide research and development practices to all the members for the purpose to adapt every modern and technological mode of Salt manufacturing processes. Including modern and contemporary training & instructions to all Salt manufacturers for their consistent progress.